The town of Koroni will forever be an indisputable testimony to the area's long history and Koroni Castle continues to stand proud and imposing on top of a hill, despite the fact that it has endured much destruction since the period of its prime, sometime between the 13th and the 17th century.
Modern day Koroni has lost none of the atmosphere of its majestic past and today's visitors will find an attractive harbour front that stretches from Artaki Beach to the west and a handsome square with the remains of a Turkish spring and a playground to the east. In between there are numerous restaurants and cafes facing the sea and just behind the waterfront, at the western end, visitors will find a small square with the impressive modern church of Aghios Dimitrios.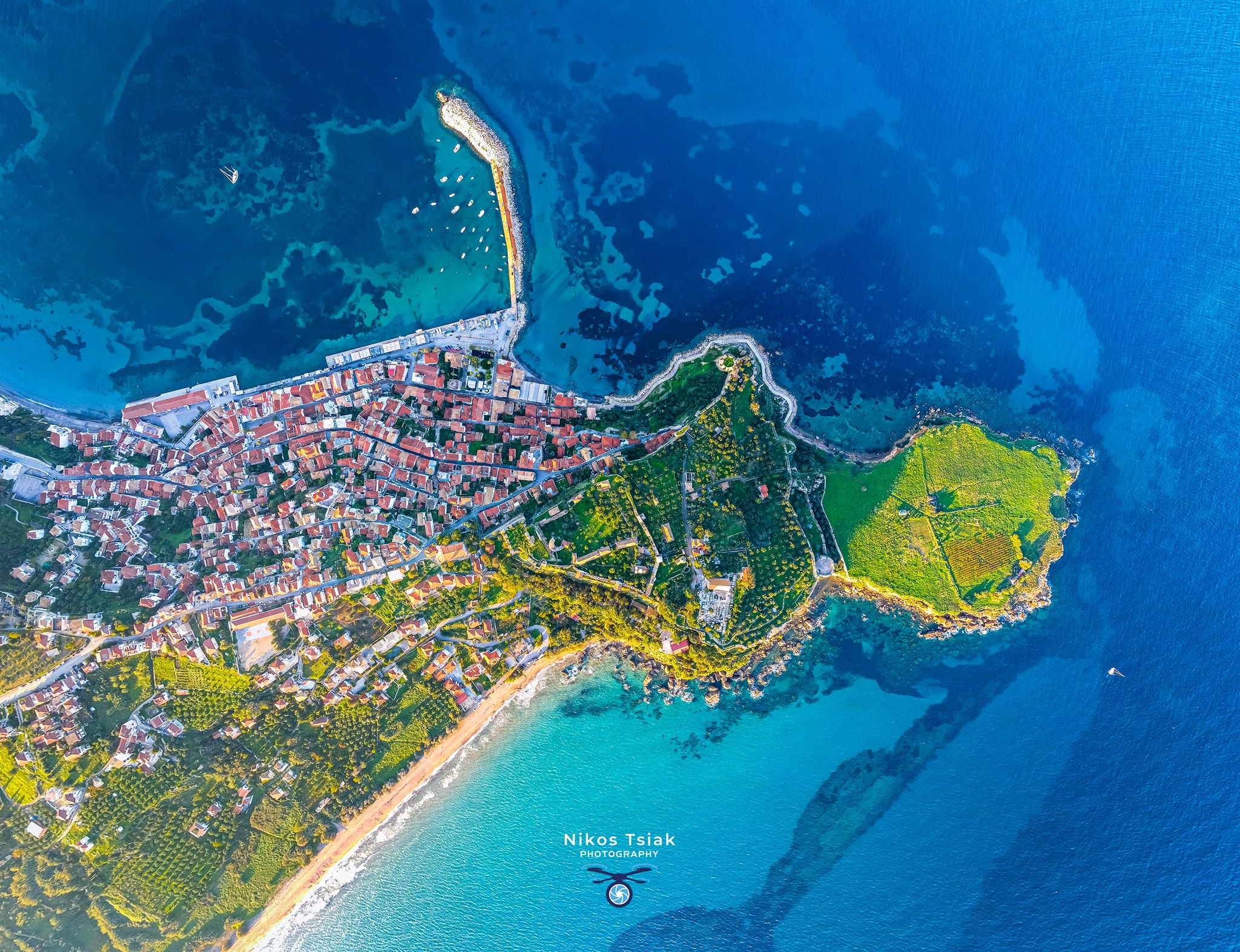 We recommend parking at the western end of the waterfront and exploring on foot as the narrow streets can get very congested, especially at the height of summer. In July and August it is probably more pleasant to leave your car on one of the main entrance roads at the top of the town and walk downhill to the waterfront. The old town stretches up the hill towards the castle and exploring the narrow alleyways will be reminiscent of some Greek island ports! The castle and the John the Baptist convent should not be missed and, after exploring both, it is easy to stroll down the other side of the castle past the church of Panaghia Eleistria to Zaga Beach for a refreshing swim or long walk along the sand.
Koroni is a designated emblematic UNESCO community, for the protection, preservation and promotion of the Mediterranean Diet. As with all our area, it is renowned for its excellent quality of agricultural products, such as the world-famous Koroneiki olive variety. Visitors will soon see that for all the above reasons, Koroni is the perfect destination to explore on a day trip or for staying longer in one of the many comfortable hotels and apartments in or out of town. The choice is yours!
See you soon in beautiful Koroni!
source: visit-pylos-nestor.gr
photos: Nikos Tsiakalakis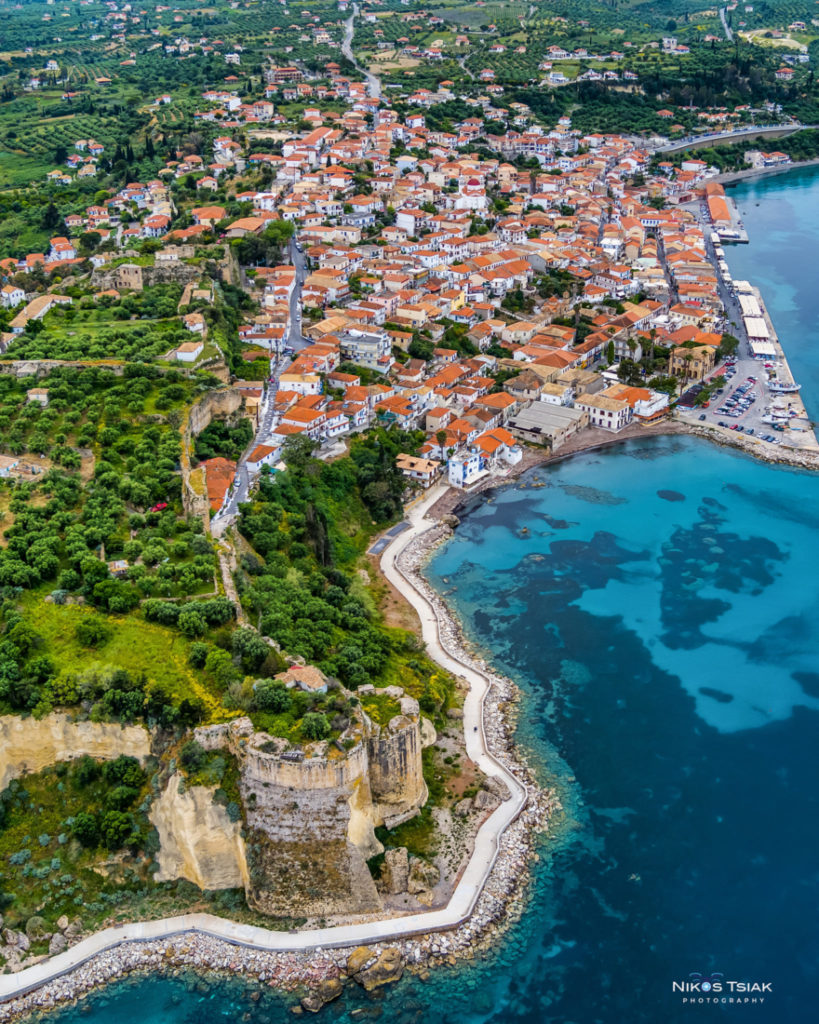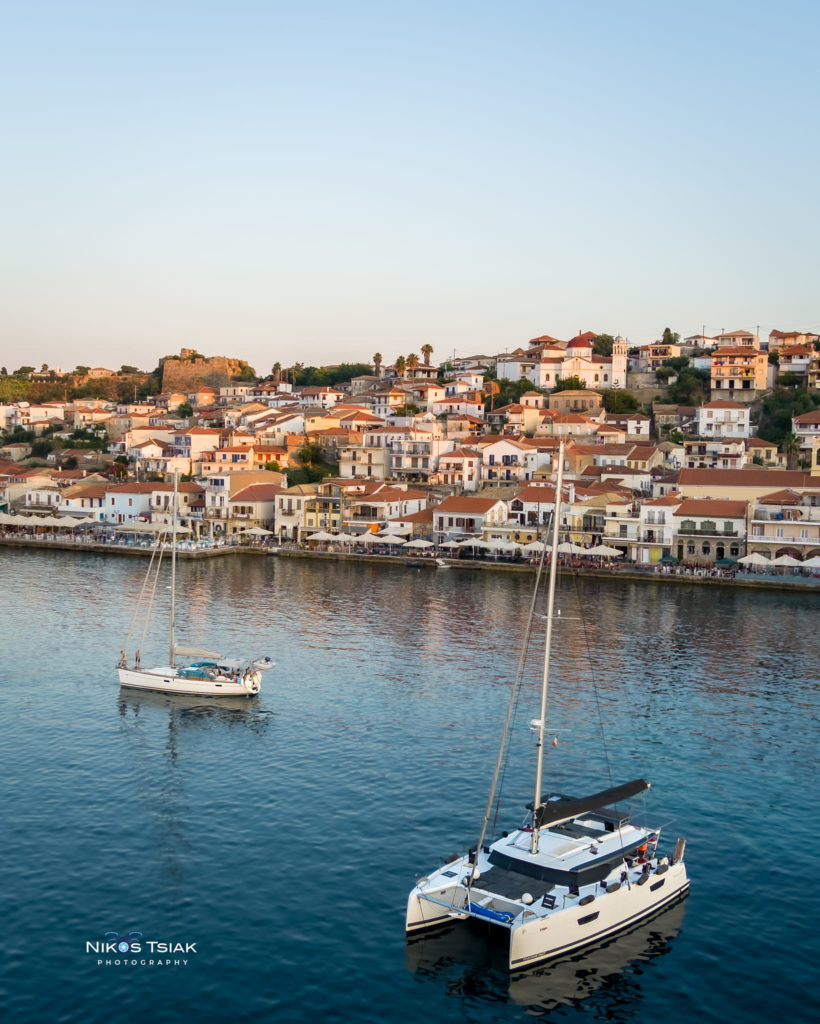 Beaches of the area
Memi / Zaga / Artaki / Lachanou / Agia Triada / Peroulia / Kalamaki / Ammoudi / Tsapi / Kryoneri / Finikounda / Sapientza island (boat trip) / Agia Marina island (boat trip) / Voidokilia
Suggested excursions
Castle of Koroni / Castle of Methoni / The ancient city of Messene / Kalamata city / Archaeological Museum of Pylos / Palace of Nestor / The waterfalls of Polilimnio / Kalamari waterfalls / Neda waterfalls
Kalamata International Airport is 44km away from Koroni.